Guide for the New Moms' Nursing Bra
Harlin Posted on June 11 2020
Many first time moms are not sure when to purchase a nursing bra or why they even need one! Research shows that most women are not wearing the correct bra size although there are many quick and easy tips to help you select the correct one.
Why do I need a nursing bra?
·  Most women experience an increase in their breast size during pregnancy and breastfeeding.
Although this size change varies greatly from woman to woman, it is usually at least one band size and one cup size.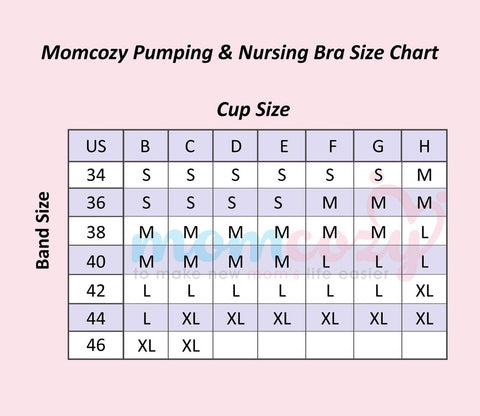 A nursing mother needs to select the correct size to avoid mastitis and plugged milk ducts.
Wearing the correct nursing bra size will help prevent neck and shoulder aches and pains.
When should I get fitted for a nursing bra?
Many experts agree that the most accurate time to size yourself for more structured nursing bras is three to four months after delivery, which gives you time to establish and regulate your milk supply. The best time to measure is midday, when the breasts are full, before a feeding.
What should I consider in a nursing bra?
Soft Fabrics & Versatile Fit
Comfort and a good fit are more important than ever when you are nursing. A quality nursing bra can support the breastfeeding mother physically while contributing to her bonding with the newborn.
Wearing a nursing bra that doesn't fit or constricts is not just miserable, it can lead to serious complications such as plugged ducts and mastitis. In the early days of nursing, your size can fluctuate significantly during the course of a day. It's best to wear a nursing bra that has a versatile fit so you stay comfortable through these changes. Soft, breathable, non-chafing fabrics are what your tender breasts need.
Good Support
Lactating breasts are fuller and heavier than non-lactating breasts. Even if you never felt you needed support before, a supportive bra is a must when you are nursing. Good support spreads the weight of your breasts without constricting or squeezing to help keep the milk flowing. It takes the strain off your breasts' supportive ligaments to make you more comfortable and to minimize future sagging.
Convenient Nursing Access
Consider the different contexts in which you will be nursing. Will you often be nursing on the go? Will you be nursing and pumping interchangeably? If you are nursing a newborn or a preemie, maximum skin-to-skin contact might be a priority.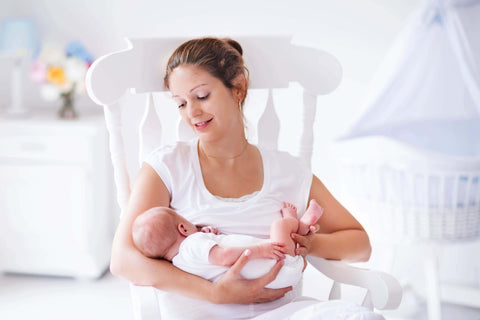 If you plan to move around a lot when pumping, a hands-free pump bra is a necessity. Pumping can typically take up to 20 minutes, more or less, and not everyone wants to sit doing nothing for that time. A person with a busy schedule will want to pump and work at the same time, and that is entirely possible. Hands free pumps bras are the only way to pump hands free no matter where you are. There are bras that make hands free pumping easier for all pumps, but you have to make sure that you are wearing that bra whenever you plan to pump.
Visit to see all the nursing bra selections by clicking here and information and for all your breastfeeding needs, pumps, and supplies.